Anakin is a design studio specializing in design craftmanship and creative use of digital technology.
Our approach is a small and highly experienced team with over 20 yrs. in branding and design doing work that's stimulating, challenging and enjoyable.
We work with brands, agencies and governments on small to large projects, developing sophisticated and sustainable design solutions.
Method
Go deep. Go distinct! Everything you do resonates from the initial principles (DNA) your company is based on, the way you talk to your customers, the way people perceive you as a company and the way you look!

Look
graphic / style / colors
fonts / layout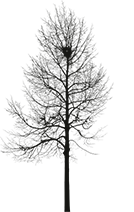 Touchpoints
digital / print / stationery /
advertising / merchandise /
signage / packaging

Identity / Content
corporate identity /
photo / claim / text /
video / 3D

DNA
goals / values /
positioning / USP
Services
Branding and
Art Direction
Corporate Branding
Fashion & Luxury Branding
POS / Packaging
Art Direction
Graphic Design
Print Design
Product Development
Digital Design
and Development
UX & UI Design
Corporate Websites
E-Commerce Websites
iOS / Android Mobile Apps
Digital Strategy
Content
Creation
Photography
Story Telling
Videography
Animation
3D
Clients
We work with clients from New York over Paris to Dubai in the Lifestyle, Fashion, Luxury and Corporate market.